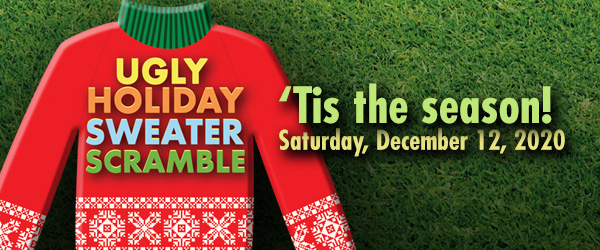 Ugly Holiday Sweater Scramble
'Tis the season!
Saturday, December 12, 2020
Rock your ugliest holiday sweater and come out for a fun day on the course!
Prizes for best "Ugly Sweater," longest drive, and closest to pin
2-person event
10am Shotgun Start
$75 per player
Includes golf, cart, sleeve of golf balls, box lunch and prize fund
Call our Golf Shop at 360-297-4468 to sign up. Limited spots are available!